GNU ASYM HEADSPACE C3 2020
GNU ASYM HEADSPACE C3 2020
Код: 15062
Select Size
152 155 158
Buy
Availability in store

View on the map
Kyiv
X-PARK, Муромець Парк
(095) 100-01-04

View on the map
Lviv
Джерельна 18
(067) 107-75-85

View on the map
Kharkiv
вул. Культури 23
(057) 705-09-07, (095) 100-01-03
Board-Club official representative of GNU in Ukraine.
This board is a great all-around tool for off-piste freestyle and is ready to please the rider with its precision, power and agility. The C3 camber with a common camber line and soft rocker in the middle will set you up for aggressive riding, while Magne-Traction undulating edges will add confidence on icy sections of the slope.

Features: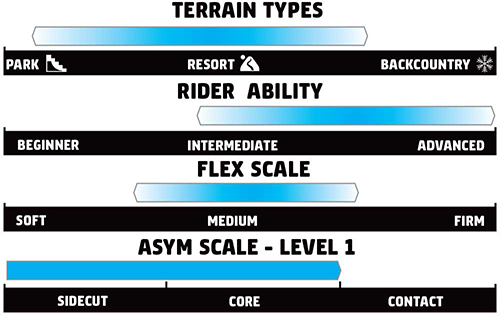 Camber C3: Strong camber all the way across the board, with soft rocker between the bindings. This makes the board stable at speeds and when cornering, but gives a touch of rocker liberties. A board with this camber performs well in deep snow conditions. Such a deflection will be appreciated by progressive and experienced riders

Geometry: Twin Tip
Horsepower Construction: Lightweight construction with sustainable technology and materials
60% Aspen / 40% Paulownia core: lightweight and incredibly strong core for unrivaled responsiveness and durability
Magne-Traction® is 7 strategically placed smooth lugs along both lateral radii. They stick out the most around your feet, where your center of gravity is, which adds control and power exactly where you need them most. The rest of the lugs are smaller and not as aggressive: providing control without detracting from your freestyle freedom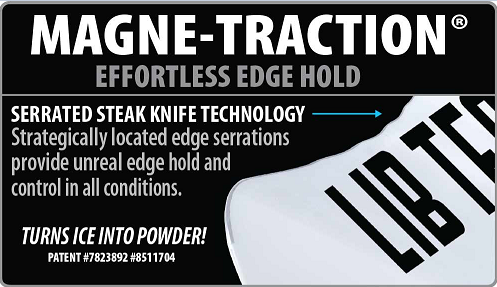 Spin-Slim Lightweight Construction: Lightweight profiled nose and tail design for better maneuverability
Tri-Ax / Bi-Ax fiberglass combination: Tri-Ax fiber is laid in series at 45° 45° 90° angles for excellent torsional rigidity, and Bi-Ax fiber is laid at 0° 90° angles for greater flexibility and responsiveness
BASALT - basalt fiber layer: unique heavy-duty basalt fiber is 92% stronger and stronger than conventional fiberglass; difficult to manufacture and with an elongation modulus similar to epoxy, this fiber determines the high level of torsional rigidity of the board, ensuring the durability of the projectile
Birch Internal Sidewalls: Birch internal sidewalls laid at 90 degrees for superb power transfer to the edge
Sintered UHMW Sidewalls: The sidewalls are made of the strongest ABS elastomer, which also protects the core from moisture
UHMW Tip / Tail Impact Deflection: Toughest ABS elastomer tip and tail for excellent board response, strength and shock absorption
The top layer of the snowboard is made of Bio Beans, which contains beans, which has the highest strength-to-weight ratio
Made in USA
To buy a GNU snowboard in the Board Club stores in Kyiv, Kharkov, Odessa or order it on our website means to become part of the snow and surf culture, get the best price and manufacturer's warranty for all goods presented in our stores!